Welcome to stencilling! Stencilling is one of my all time favourite techniques because the supplies are really affordable and there are a ton of things you can do to them. You can use inks, pastes, gels, paints, watercolour and more! The possibilities are endless and the colour combinations are infinite.
Featured Techniques:
Stencilling
Layered Stencils
Double Stencilling
Spray with Water
Outline
Overlapping Stencils
Masking
Pastes
Supply List – Affiliate Links Used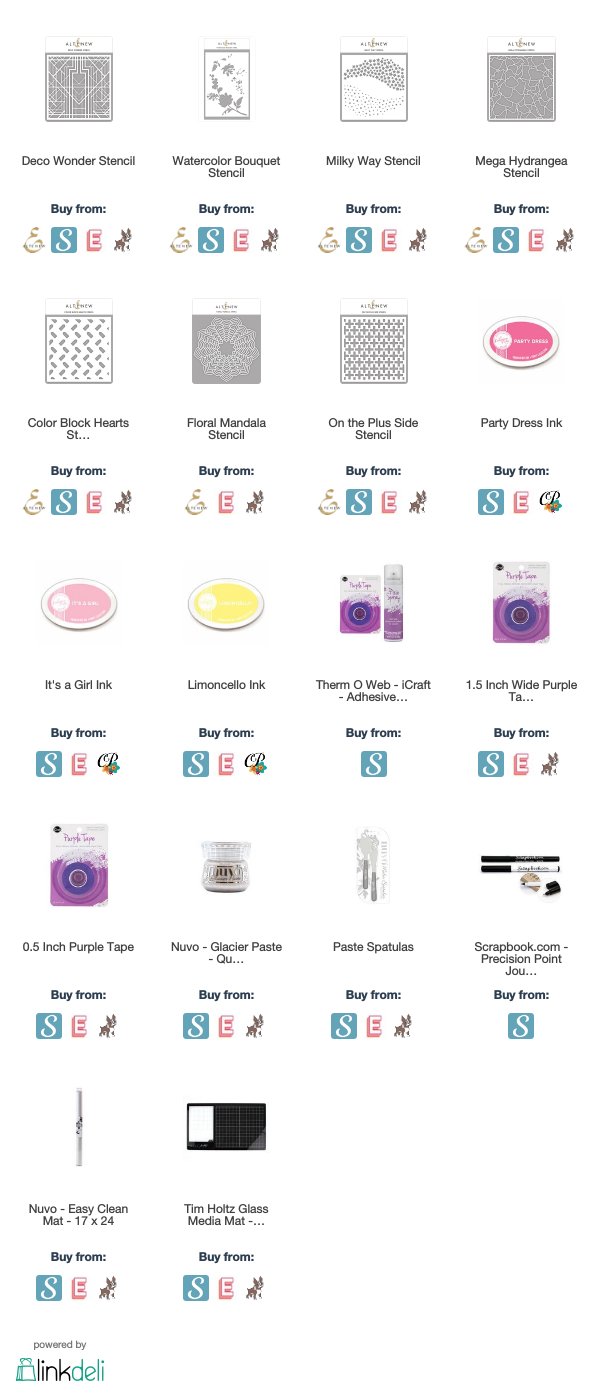 Altenew is our sponsor this month! Altenew is one of my favourite companies with their gorgeous and elegant stamps and products. I love the variety of things that they have in their line from pastes to watercolour markers to alcohol markers. Altenew does not provide coupon codes because they have daily sales which are super awesome. Be sure to check them out each day. They are providing me with 5x $15 gift certificates to give away for some lucky class participants! I will announce the winners on October 15th.
Suggested Videos