Can you believe we are 1/3 of the way through class already!? I can't believe it! Today we are focussing on the masking technique. I love this technique for clean and simple cards and one-layer cards. It makes everything very "mail friendly" since it reduces bulk and weight. Traditionally, you have probably done masking when stamping a flower behind a leaf or maybe adding a piece of washi tape to mask off an area on a background. I'm going through a bunch of different ways masking can be used. Due to the size of our ATC pocket cards (2.5×3.5 inches) it was difficult to go into anything complex so please check out the video suggestions below if you want more of a challenge.

Featured Techniques:
Positive Stamping
Negative Stamping
Different Shades
Sprays
Colouring with Masks
Easy Backgrounds
Object Placement
DIY Frame
Supply List – Affiliate Links Used

Altenew was so great in sponsoring gift certificates! Please email me to claim your prize by the end of October! The winners of the 5x $15 gift certificates are:
Julia McLaren
Lee Overholser
Jonna Bell
Madge Brock
Pam Irey
Altenew has such a great range of products available on their site from inks and watercolours to stamps and stencils. Here is a list of my Top 10 Favourite Products I keep reaching for from my stash!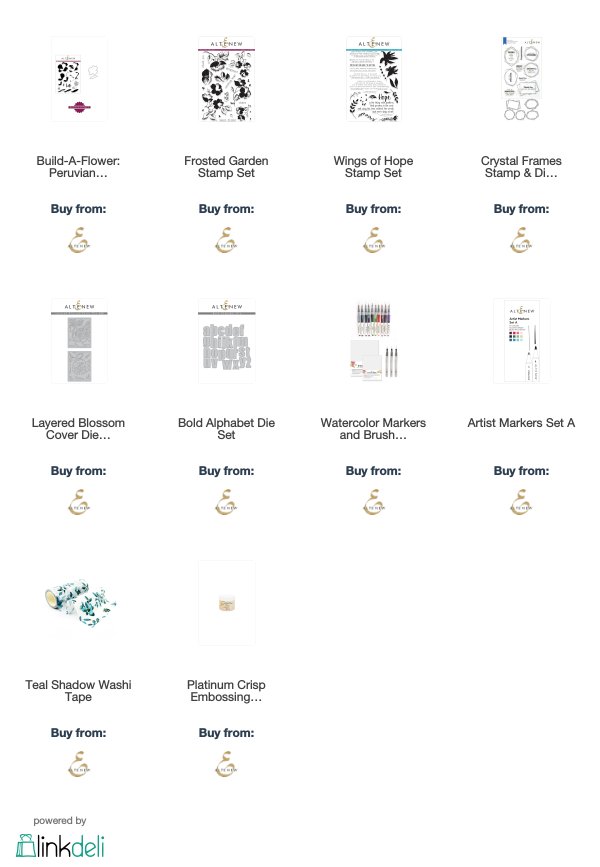 ---
Suggested Videos