Welcome to another supply-friendly class. I'm excited to show you how to do some watercolour techniques. I don't watercolour a lot so I'm going to show you plenty of ways to "fake it 'til you make it" so you can get some beautiful watercolour looks without practicing a lot. This class I believe is truly a class that has a variety of technique levels so choose the ones you want to try and let's have some fun!
Featured Techniques:
Gradient Watercolour
Acetate Smoosh
Ink and Spritz
Ink, Spritz, Stamp
Watercolour Powders
Bokeh Backgrounds
Emboss & Watercolour
Freehand
Watercolour Drip
Supply List. Affiliate Links Used.

Don't have watercolours? You can simply use your inks! Try smooshing some ink onto an acrylic block, spritz some water and give these techniques a try. No big deal! There are many watercolour options out there besides using your inks – actual watercolours, watercolour brush markers, you can even use Crayola watercolours. Below are a few recommendations for watercolours and alternatives – all of which I have tried and tested. If you want something easy to colour images with, try the Watercolour Markers from Altenew. All the colour is in a comfortable brush marker that allows you to control the amount of colour by pushing on the barrel to release more pigment. Altenew also makes some nice, creamy watercolours that come with a waterbrush for easy colouring.
Congratulations goes out to Mona McGhee for winning the $25 gift certificate to Ellen Hutson! Please reply to this email to claim your prize. Happy shopping!
Coupon Codes & My Favorite Things
I have put together the top 10 things that I love over at Ellen Hutson's shop. I tried to include a variety of products at different price points. These are things that I've managed to find the time to use again and again and include some of the supplies shown in class!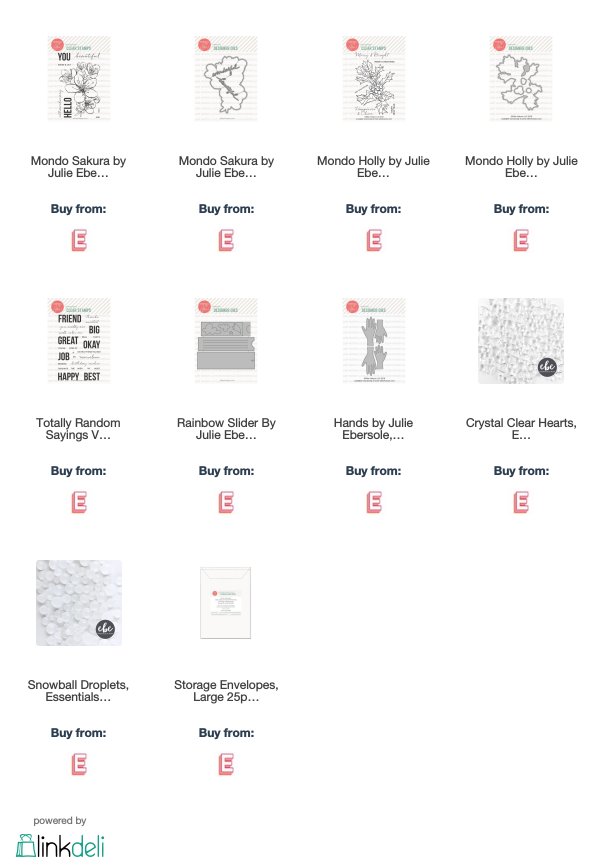 Remember our class coupon code! It is valid all month long until August 31st, 2019. Please use the links in this email so Ellen knows that I sent you over to her store. This will help me secure future class sponsors and prizes!
Save 10% on In-stock items only. Not valid on previous purchases. Coupon code TRBC2019 must be applied. Code cannot be used on Mama Elephant products less than 90 days old or BCRF fundraiser set.
Next Up! Class #5: Stamping