Colouring is something that has never come to me easily. I am not an expert by any means but I enjoy colouring. I don't often colour for cardmaking but mainly colour images for myself. I take the monthly Kit and Clowder classes to help improve. You can try these techniques with any markers or pencils you have. Some techniques may work better than others but a lot of the fundamental ideas are the same across all mediums. Don't forget, you don't need the most expensive markers or pencils on the market. Most of the time it is all about the skills and techniques learned (and the right paper!) than the quality of the marker itself.
Featured Techniques
Creating a Blend
Feathering
Nib to Nib
Stippling
Creating Shadows
Layering Pencils
Smoothing with Colorless Blender
Smoothing with Gamsol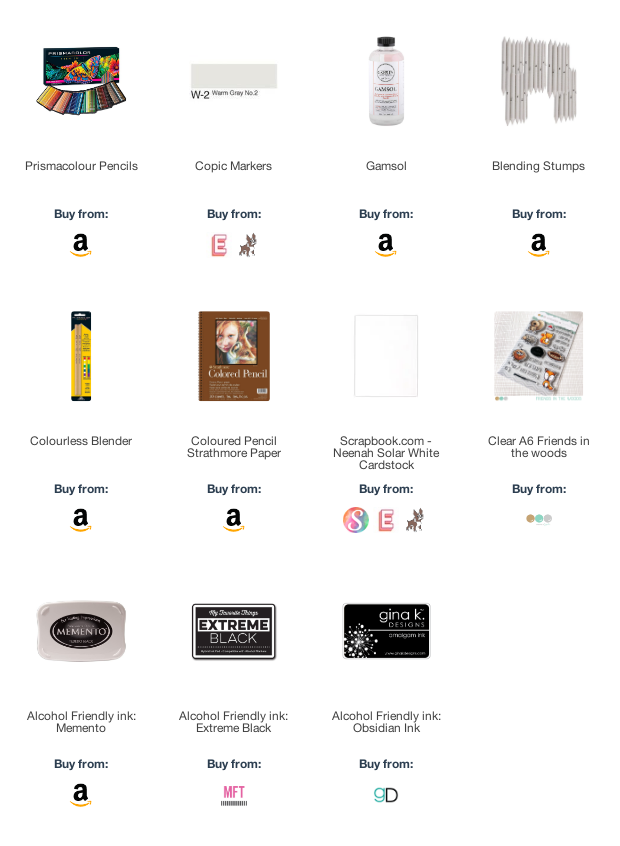 Due to the COVID-19 situation, I will not be having a sponsor this month. It's really hard to tell which companies are open and doing business and which companies have been forced to close. Don't forget to support local shops as much as possible during these difficult times. However, since the upcoming class is dedicated to colouring, I've decided to nominate a feature company! Kit and Clowder is totally the place to be to learn how to colour. I personally subscribe the monthly pencil and markers classes and I love doing them each month. I'm not naturally good at colouring but the more I follow the classes, the most it becomes instinct. Alyce is an amazing person and focuses a lot on art as a therapy.
Featured Videos: