Thank you everyone for your patience this month! Today you are getting April's class and tomorrow you will receive the second class for this month. I hope you are all enjoying the class and catching up. I know many of you are "stuck at home" now and hopefully you've had a chance to start a class or two. Today we are focusing on nesting dies and shakers and the next class we will be covering some basic colouring techniques.
Featured Techniques
Stacked Nesting Dies
Inlay Nesting Dies
Frames
Shadow Die Cutting
Shakers with Foam Tape
Shakers with Foam
Shakers with Stacked Dies (and Vellum!)
Flat Shakers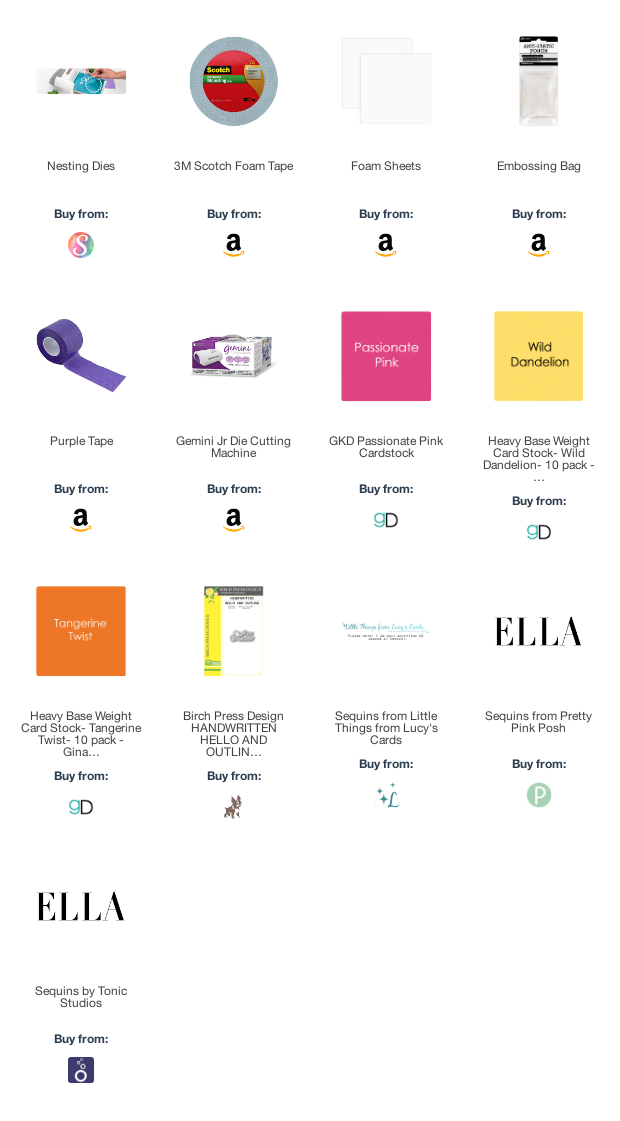 Due to the COVID-19 situation, I will not be having a sponsor this month. It's really hard to tell which companies are open and doing business and which companies have been forced to close. Don't forget to support local shops as much as possible during these difficult times. However, since the upcoming class is dedicated to colouring, I've decided to nominate a feature company! Kit and Clowder is totally the place to be to learn how to colour. I personally subscribe the monthly pencil and markers classes and I love doing them each month. I'm not naturally good at colouring but the more I follow the classes, the most it becomes instinct. Alyce is an amazing person and focuses a lot on art as a therapy.
Featured Videos: