Happy New Year everyone! I'm excited to be bringing out both of January classes all together so you can make the most out of the experience. My apologies on the lateness of this class. As mentioned in the last class, the supplies didn't arrive on time before I went on Christmas vacation. Foiling is a technique that is not new to my channel. I absolutely love working with foil and there are many tools on the market that are available for all foiling budgets. I think this is a super trendy and elegant look. I hope you enjoy learning about foiling!
Featured Techniques
Standard Foiling
No Waster Negatives
Foiling Acetate (Designer Toner Sheets)
Deco Foil Adhesive Pen with Dies
Toner Sheets with Dies
Freehand Foiling
Double-Sided Tape Foiling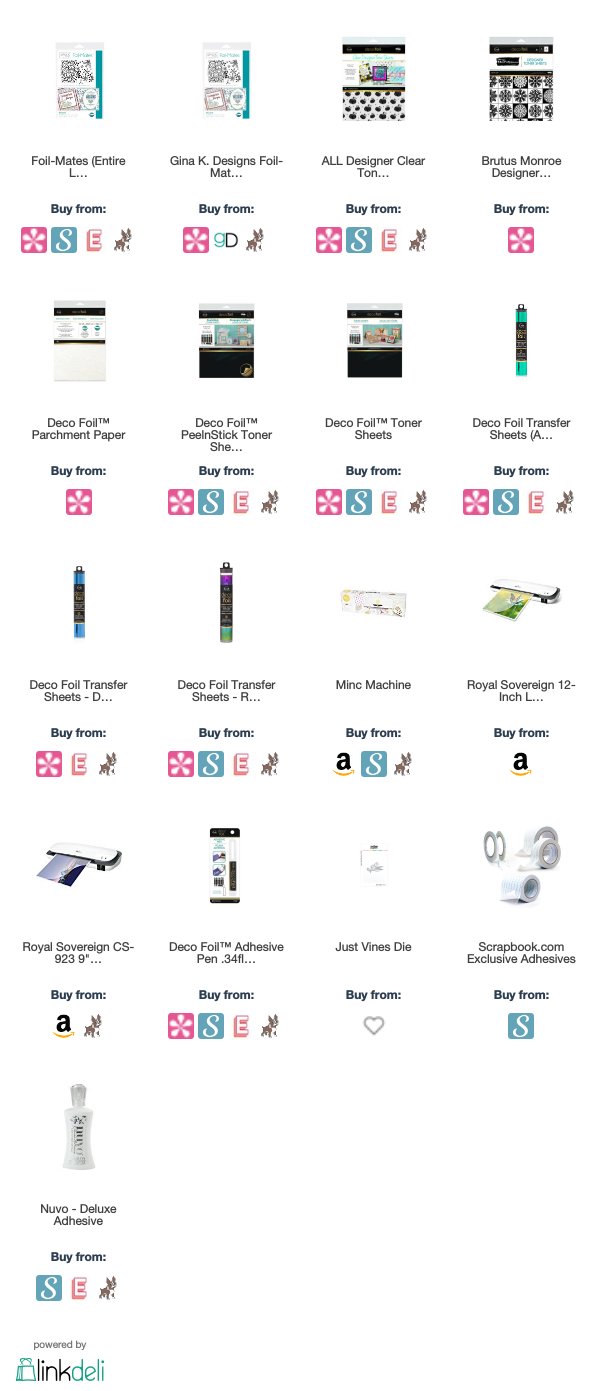 Supply List – Affiliate Links Used
This month's sponsor is Thermoweb – the foiling experts and the company behind Deco Foil, Gina K Designs Foiling Line, Brutus Monroe Foiling Line and more! They are seriously the nicest people in the industry and have been insanely supportive of my channel.
Take 20% off and FREE Shipping on orders over $35 after coupon applied
COUPON CODE: JUSTINE2020
Suggested Videos: