Welcome to the Technique Resource Binder Class – the very first one! I really wanted to focus on the very basic techniques that require few supplies so that the beginners feel comfortable starting and the advanced students could be reminded of some simple, beautiful techniques. We are going to be focussing on 8 techniques in to begin this class.
Stamping
Spritz Watercolour
Layering Stamps
Gradient Stamping
Rock n Roll
Swipe Stamp
Multi-Generational
Kissing
Supply List – Affiliate Links Used.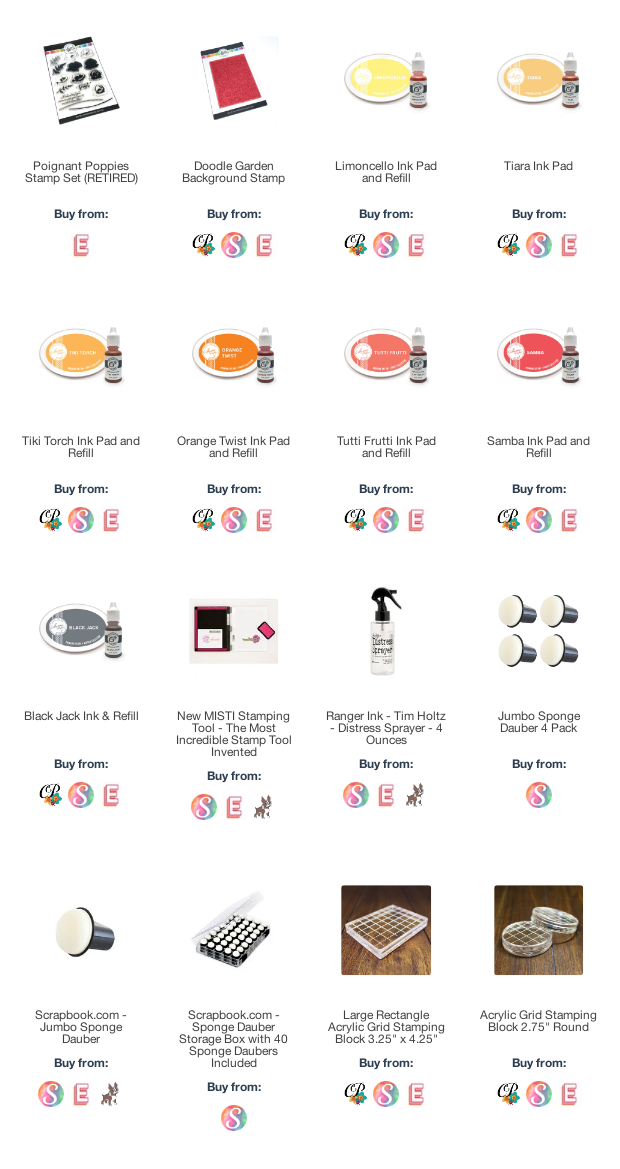 I am so excited to welcome this month's featured company! Catherine Pooler has always been a huge supporter of what I do and I just ADORE her inks so I thought this would be a perfect way to kick off class. She has so generously donated 8 of my favourite ink colours to give away to one lucky participant. I will announce the winner in the July 15th email! I will choose from the list of paid participants.
Why do I love CP Inks?
They don't contaminate (I can stamp in red, then yellow with no issues!)
The Party Collection is so vibrant and bright
Perfect stamping every time
Easy to watercolour with and more!
Just remember light love taps when using these inks and be sure to get refills 🙂
---
Justine's Favourite Colours:
Tiki Torch
Coral Cabana
Lime Rickey
Samba
Tutti Frutti
Party Dress
All That Jazz
Flirty Fuchsia
Additionally, I have a coupon code for you! It is valid all month long until July 31st, 2019 at 11:59pm EST. Save $5 on a purchase of $25 or more. Please click the button below to shop!
Suggested Videos
In each email, I will try to link to a few videos that feature the techniques or supplies shown in class. Here are a few suggestions if you would like more content while you wait for the next class!
If you're looking for more layering inspiration, check out Altenew, The Ton Stamps and Catherine Pooler for more options!
Next up! Class #2: Embossing