Welcome!
I am completely overwhelmed by the positive response to my Technique Resource Binder idea! I hope all of you find exactly what you are looking for in each of the classes you will receive. This is going to be a journey and a learning experience together!
Each month on the 1st and the 15th, you will receive access to a new part of the class. Class officially ends on June 30th, 2020 but the class will remain accessible to you as long as this blog remains open.
Please add this email justine@justinehovey.com to your safe list on your email. Feel free to save the emails that you receive but classes will be accessible here after you log in.
So get your binders ready, make them sparkle and shine, decorate or leave them plain – it is up to you!
Access to Classes:
Necessary Supplies
You only need a few supplies for this class – a binder to keep things in and trading card sleeves. I have a 1.5 inch binder but you may want to have a 2 inch binder. It's up to you! I also have some of the pockets listed below with access to a few countries that I know are participating in the class. Remember that you will include the instructions and cards for the supplies you personally have on hand, so each binder will look different. Maybe this class will spark your next technique tool purchase or maybe you will realize that certain techniques are not your style – and that is ok!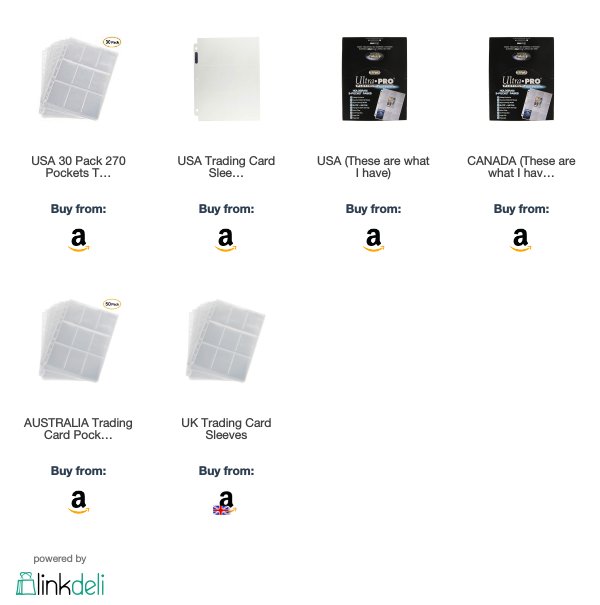 I Need Your Support!
If you plan on shopping because you are inspired by this class or by my regular videos, please shop through the links below when possible. To put it simply, it provides me a small commission to keep classes like this going and keep my regular channel free.
Not only that but by shopping through these links, stores can see that I'm sending customers over and they are more likely to sponsor giveaways, work with me in the future and provide coupon codes for this class.
Facebook Group
There is a Facebook Group for the class in which you can connect with the community, ask questions, post your creations. It is YOUR group, so do what you would like with it!
About Me
My name is Justine Hovey and I am your instructor! I am originally from Canada but I never really stay in one place too long, which is why I love crafting! It is a hobby that connects me to the world and allows me to make friends and connections wherever I go. I am an educator of all ages and I mostly teach in French schools. When I am not crafting, I am planning my next trip, exploring local shops and restaurants or spending time with friends.
I began paper-crafting when I made my first scrapbook. I was 16 years old and hooked! I started off as a Close to my Heart consultant and moved my way on to YouTube, Blogs, Designers for companies and so much more. I have designed cards for so many companies, such as Ellen Hutson, Scrapbook.com, Simon Says Stamp, My Favorite Things, Catherine Pooler, Birch Press Designs, Pretty Pink Posh, Spellbinders and more!
I'm constantly looking for ways to improve and I am equally passionate about technology and social media as I am crafting so that combination makes my little job here quite fun!