Patterned paper is so gorgeous, and let's face it, we are all guilty of buying it and not using it. I don't know if you can call yourself a paper crafter if this hasn't happened to you 😛 Anyway, after I asked for class suggestions for our LAST CLASS TOGETHER, this was definitely the most popular answer. I just wanted to take a second to say thank you for signing up for this class. It really means the world to me. Please keep an eye on your inbox for one quick follow up email 🙂
FAQs
A few questions have come in recently and I'm going to take the time here to address them!
What will happen to the Facebook Group?
The Facebook group will remain open! You are welcome to still contact me there, just be sure to tag me so I see the post! As more people sign up in the future, I'm sure the group will still remain somewhat active.
Can I download the classes?
Yes, if you access the classes here on the blog, hover over the class video and click on the VIMEO button in the bottom right corner. You will be transported to the VIMEO website where you can download the class videos to your hard drive. The PDFs with the instructions are available on my blog.
How long will classes be accessible?
I have renewed my subscriptions until June 2021. If I continue to do classes after that, I will keep the classes accessible. If I decide to take the class down because the fees are too expensive, I will send out at least 3 emails letting you know.
Will there be more classes?
More than likely. As soon as I set up my business here in Germany and I'm allowed to earn money again (just need to tie the knot first!) I will have more classes available. I am also thinking of doing a follow up to this class in the future.
Featured Techniques
Die Cutting
Stencilling
Stamping
Crackle Mousse/Paint
Behind a Frame
Embossing
Embellishments
Strips
Supply List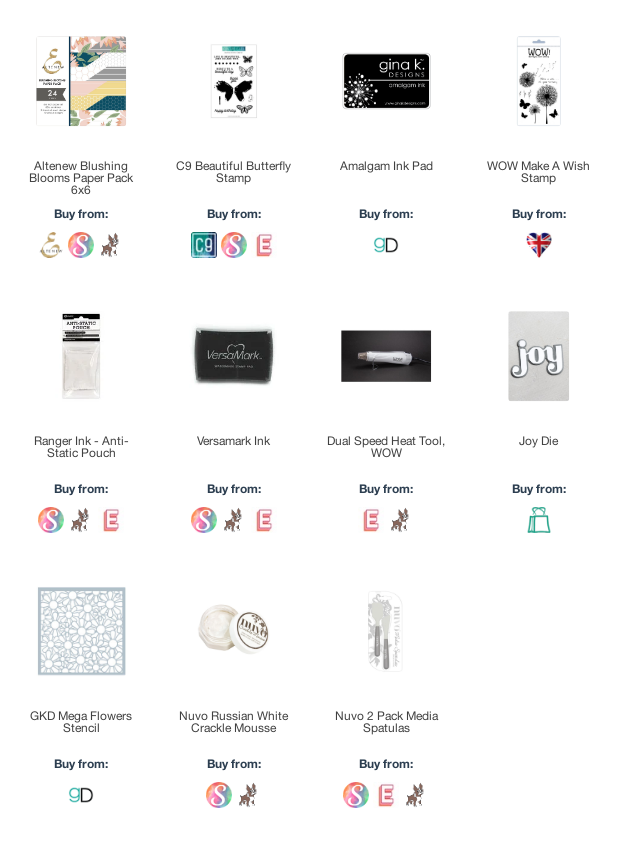 Suggested Videos:
A massive thank you again for joining me on this journey!
Justine