Paint has always been a part of my stash but something that was ignored. For me, paint seemed to be scary and something "real artists" use to paint beautiful canvases. Not until a friend showed me how easy using my gel plate could be, did I start to develop an interest. It still took me a couple years to finally give it a try. Remember, paint doesn't have to be scary and if you're unsure, stick to the ink colours you usually blend with and the same rules generally apply to paint. Today's class has quite a few more techniques than usual.
Featured Techniques
Ombré
Second Generation Pull
Stencilling
Stamping
Bubble Wrap
Rough/Grunge
Masking
Adding Black to Bright Colours
Double Stencilling Pull 1
Double Stencilling Pull 2
Double Stencilling Pull 3
Plastic Wrap
Clean and Simple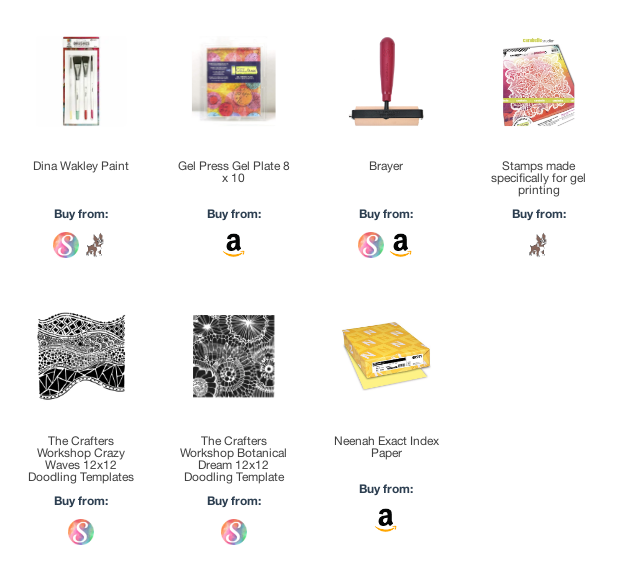 Future Classes
As I mentioned when I created this course, you are all my testers for future classes. I decided to create this binder based on my personal knowledge of techniques and what fit for the supplies I own. I said I would create this binder until I was done thinking of the techniques that I know. Well, I feel that I have reached that point.
However, I did say that I would try to make 24 classes out of this course. Therefore, the month of June will be "audience choice". If there is a technique you feel that I have left out that you would like to add to the binder, please email me justine@justinehovey.com and if I own the supplies for it, I will add it to a Miscellaneous class next month. If I don't receive adequate responses, then the class will finish up with this one.
Please submit your suggestions by May 25th.