I know these two topics don't really have anything in common with each other but they were two things I wanted to include in my binder but they don't have a lot of different techniques associated with them. Washi tape has been a come and go trend for me. I have phases when I use it a lot and phases when I wonder why I own it. Lately I've been using a lot in my bullet journal and I've also enjoyed laying down different washi tapes to create patterned paper.
Gilding flakes are relatively new to me. They're not new to my stash but I recently started to actually use them. You can get some great textured looks that embossing powder just won't give you.
Featured Techniques
Washi Tape
Die Cutting Washi
DIY Ephemera
Washi banners
Gilding Flakes with Double-Sided Tape
Multi-Coloured Gilding
Stamping and Gilding
Stencilling and Gilding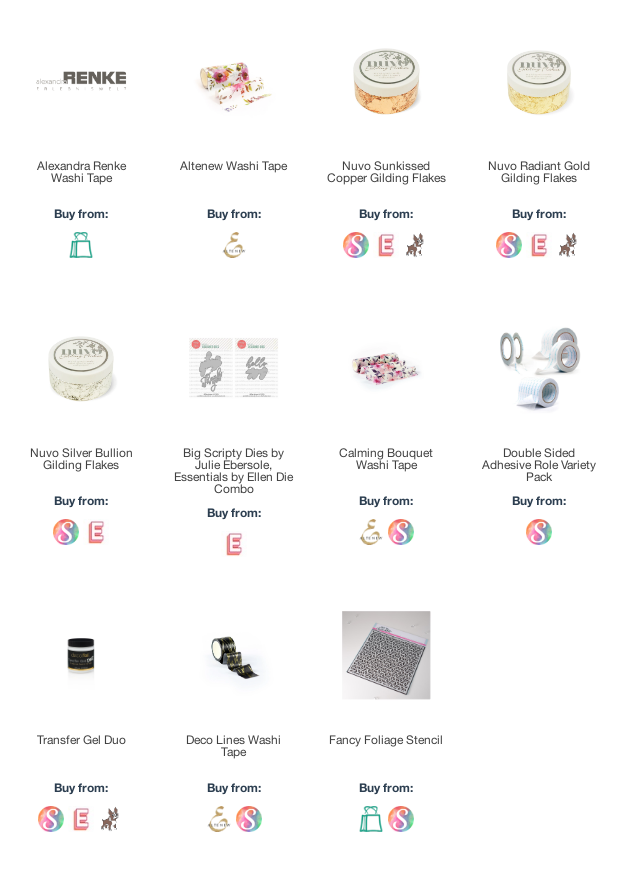 Due to the COVID-19 situation, I will not be having a sponsor this month. It's really hard to tell which companies are open and doing business and which companies have been forced to close. Don't forget to support local shops as much as possible during these difficult times. If you do have a shopping bug, I would totally recommend checking out The Ton stamps, Effie has been killing it with her releases! Her new and improved layering stamps are to die for!
Featured Videos: